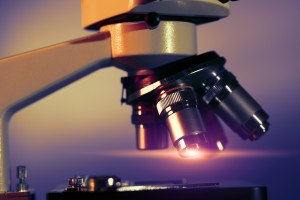 Forensic Science or Forensic Engineering is the process of investigating components, products and materials that fail to operate as designed.  Forensics can deal with solving crime from evidence at the scene or investigating questionable accounting practices. TV shows like C.S.I. and NCIS have made Forensics a household word, but in the real world, investigations are rarely solved in 42 minutes.
Our firm specializes in forensic investigations (often referred to as a root cause failure analysis) of mechanical systems and materials.  The investigation can be as simple as a broken axle causing an auto crash or as complex as the explosion of a chemical processing plant. Regardless of the level of complexity the process of investigation is the same.
Often a forensic investigation follows a failure that has resulted in injury, death, or a significant financial loss.  Certain protocols must be followed to ensure that no evidence spoilage occurs, and all parties are given a chance to view the evidence.  When destructive testing is required, this will often occur at a neutral lab in the presence of defense and plaintiff experts.
Dr. David Niebuhr has testified in both civil and criminal cases and has worked in cases in the following fields:
Biomedical implants and devices
Accident reconstruction
Consumer products
Utilities: water, gas, electricity
Structural defects
Personal Injury
Industrial accidents
Niebuhr Metallurgical Engineering provides litigation support in the following areas:
On-site inspections following an accident / failure within 24 hrs of occurrence
Project management of investigation including retaining additional experts
Merit of claim review in relationships to materials issues
Technical advice to counsel
Trial and deposition testimony
Complete engineering reports and documentation
Allow us to provide an honest assessment of your case before you proceed with litigation
To read about some of our past cases please click here.
Please call (805) 234-7081 or e-mail us to discuss your Forensic Investigation today.
Contact Us For A Free Consultation